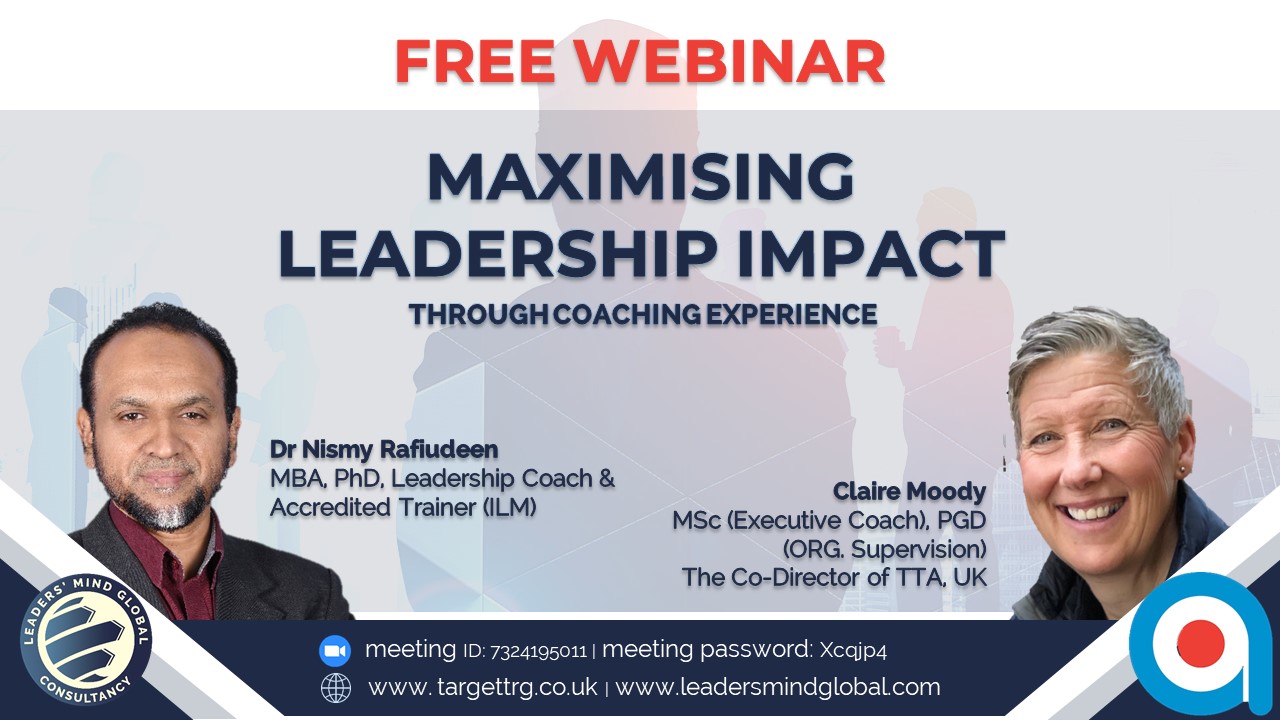 MAXIMIZING LEADERSHIP IMPACT – FREE WEBINAR
Leadership is an entrustment and responsibility to utilize the resources and opportunities effectively and efficiently to achieve the desired goals. When people around the leaders support willingly, the leadership process becomes impactful. However, if leaders fail to gain genuine support from their people, they will not fulfil the entrustment. However, people do not become leaders having all the necessary skills to lead their people.
Great leaders successfully overcome these drawbacks through enhancing the coaching skills to maximize their Leadership impact This webinar is designed in such a way to provide the participants with the necessary support to become impactful leaders.
DOWNLOAD a thoughtful write-up by Clair Moody: Ten Key Areas Leaders Miss Out on when They Do not have Coaching Skills