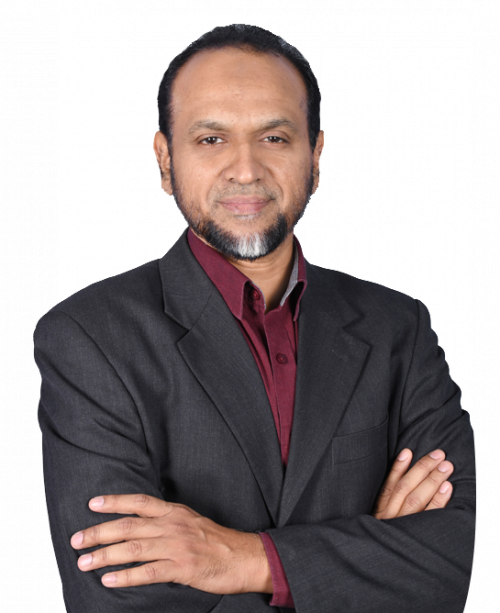 Dr Mohamed Nismy Rafiudeen PhD
B.Sc. (Eng.), M.Sc. (Eng.) MA (IOU), MBA (UK)
The CEO of Leaders' Mind Global Consultancy. 
Certified Leadership Coach & Accredited Advanced Professional Trainer (ILM)
Dr Mohamed Nismy PhD is an accomplished Coach, Trainer & Leadership Consultant with more than 20 years of experience.
He is an Engineer by profession, with over a decade as Senior positions in the Oil & Gas industry. In addition to B.Sc. and M.Sc. degrees in Engineering., he also holds MBA (UK), and MA (International Open University). He has successfully completed his PhD in "Identification of Talents for Effective HR Utilization."
These multidisciplinary qualifications empower him to train and consult professionals and businesses of assorted backgrounds.  
His speciality is in the field of sustainable Human Resources Development, an approach that is based on identifying and enhancing natural skills that people are born with.
He has helped thousands of people through training, coaching and consultation sessions. Many from different nationalities and different walks of life like students, teachers, youth, parents, and professionals have immensely benefitted from his expertise.
He has successfully coached people one on one to achieve their personal goals which vary from career enhancement to losing weight.