LEAD YOUR CHILD – PARENTING LEADERSHIP TRAINING PROGRAM
Most of the parents became parents without knowing what's Parenting. Unfortunately, parents are experimenting with parenting with the future of their beloved children. Parenting is the primary responsibility of those who are blessed with children. Almighty has chosen you as the parents of your children. Hence, you are the best person to lead, guide and nurture your children. No one can care for your children better than you.
The parents of successful personalities have done a great job to make human life better. Indeed, they will be awarded great rewards by almighty Allah. If you are interested in this program and would like to organize it for your team, please Book a Discovery Session to know more about the program.
NOW!!! It is your time.
1. To think about, the greatness of Parenting.
2. To learn the best practices that worked for the parents of successful personalities.
3. To plan to become Productive Parents,
We will discuss many important subjects directly related to leading your family successfully:
Parenting is a great blessing. How to respond to the blessing as a responsible "Parent"?
What is Parenting Productivity? and how to enhance it?
How to help your children to improve the areas that need improvement?
How to develop Rapport and understand the learning style of your child?
How to understand the Thinking Pattern & Language Patterns of your child?
What is the role of parenting in community development?
What are the Guiding Principles to develop your child?
How to help your child to set meaningful ambitions?
How to adopt the right leadership approaches according to your child?
How to use Questioning Techniques to make your child learn?
What are the critical challenges of parenting & how to address them?
How to transform the limiting beliefs of your child into empowering beliefs?
How to become a role model for your future offspring?
How to draft Productive Family Plan?
What are the key aspects of a healthy living environment for your children?
The program will be delivered through 10 interactive sessions (each 2 hrs), along with exercises. It is important to attend all the sessions to achieve course objectives.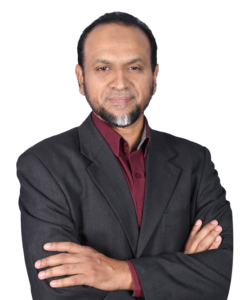 Dr Mohamed Nismy Rafiudeen is the CEO of Leaders' Mind Global Consultancy and has more than 20 years of experience as a Coach, Trainer & Consultant. He has shared his knowledge with thousands of people including Students, Teachers, Youths, Parents, and Professionals of numerous nationalities. Many businesses and community organizations have benefited from his expertise.
He is a Civil Engineer by profession, with over a decade of experience in the Oil & Gas industry in senior positions. In addition to B.Sc. And M.Sc. Degree in Engineering., he also holds MBA (UK) and MA (IOU). He has successfully completed his PhD in "Identification of Talents for Effective Human Resource Utilization" at the University of Malaya (UM). Currently, He is an Elite Lecturer at UM.
These multi-disciplinary qualifications, empower him to train and consult professionals and businesses of assorted backgrounds. His speciality is in the field of sustainable Human Resources Development. Furthermore, he is an expert in Strategic Planning, Business Continuity, Enterprise & Risk Management, Business Performance and Project Planning.
He has helped thousands of people through training and coaching programs. Many from different nationalities and different walks of life like students, teachers, youths, parents, and professionals have immensely benefitted from his expertise.
He has successfully coached people one-on-one to achieve their personal and professional goals which vary from leadership development & career enhancement to losing weight.
Speaker
Dr Mohamed Nismy Rafiudeen

Leadership Coach, Trainer & Consultant