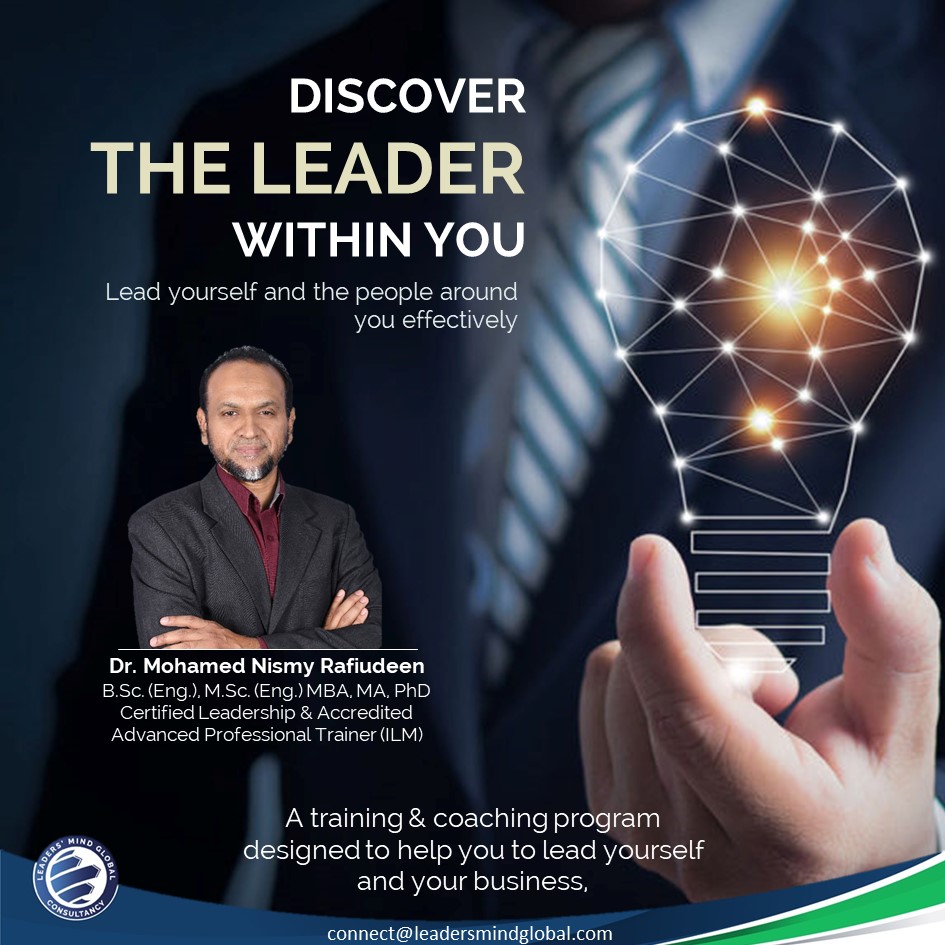 DISCOVER THE LEADER WITHIN YOU TRAINING & COACHING
Leadership is not just a matter of positions; it is a fundamental quality that is embedded in all human beings without distinction. However, there is a sublime truth we all have to know, a tangible understanding of which will lead to the reinforcing of self-motivation and self-assurance to individuals who have lost hope in their leadership and have worries about taking over responsibilities.
Surely, leadership is not a birthright of a person. In actual fact, no one is born a leader. contrastingly everyone in this world is born with some leadership skills. The environment in which he is raised, the guidance he receives and his own character determine the span of his leadership display.
Once you understand the unique skills you brought from your birth, you will understand the best method to lead the people around you. This program is designed in such a way as to provide the participants with an overall understanding of leadership and help them to discover the leader within them.
This program covers the following interesting sessions.
How do people recognize someone as a LEADER?
How does a successful leader LEADs?
Who is the LEADER within you?
If you are given an opportunity to lead, how you should LEAD?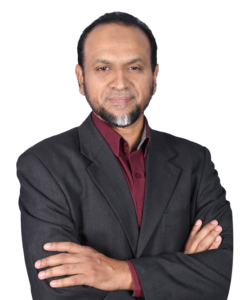 Dr Mohamed Nismy Rafiudeen is the CEO of Leaders' Mind Global Consultancy and has more than 20 years of experience as a Coach, Trainer & Consultant. He has shared his knowledge with thousands of people including Students, Teachers, Youths, Parents, and Professionals of numerous nationalities. Many businesses and community organizations have benefited from his expertise.
He is a Civil Engineer by profession, with over a decade of experience in the Oil & Gas industry in senior positions. In addition to B.Sc. And M.Sc. Degree in Engineering., he also holds MBA (UK) and MA (IOU). He has successfully completed his PhD in "Identification of Talents for Effective Human Resource Utilization" at the University of Malaya (UM). Currently, He is an Elite Lecturer at UM.
These multi-disciplinary qualifications, empower him to train and consult professionals and businesses of assorted backgrounds. His speciality is in the field of sustainable Human Resources Development. Furthermore, he is an expert in Strategic Planning, Business Continuity, Enterprise & Risk Management, Business Performance and Project Planning.
He has helped thousands of people through training and coaching programs. Many from different nationalities and different walks of life like students, teachers, youths, parents, and professionals have immensely benefitted from his expertise.
He has successfully coached people one-on-one to achieve their personal and professional goals which vary from leadership development & career enhancement to losing weight.
Speaker
Dr Mohamed Nismy Rafiudeen

Leadership Coach, Trainer & Consultant