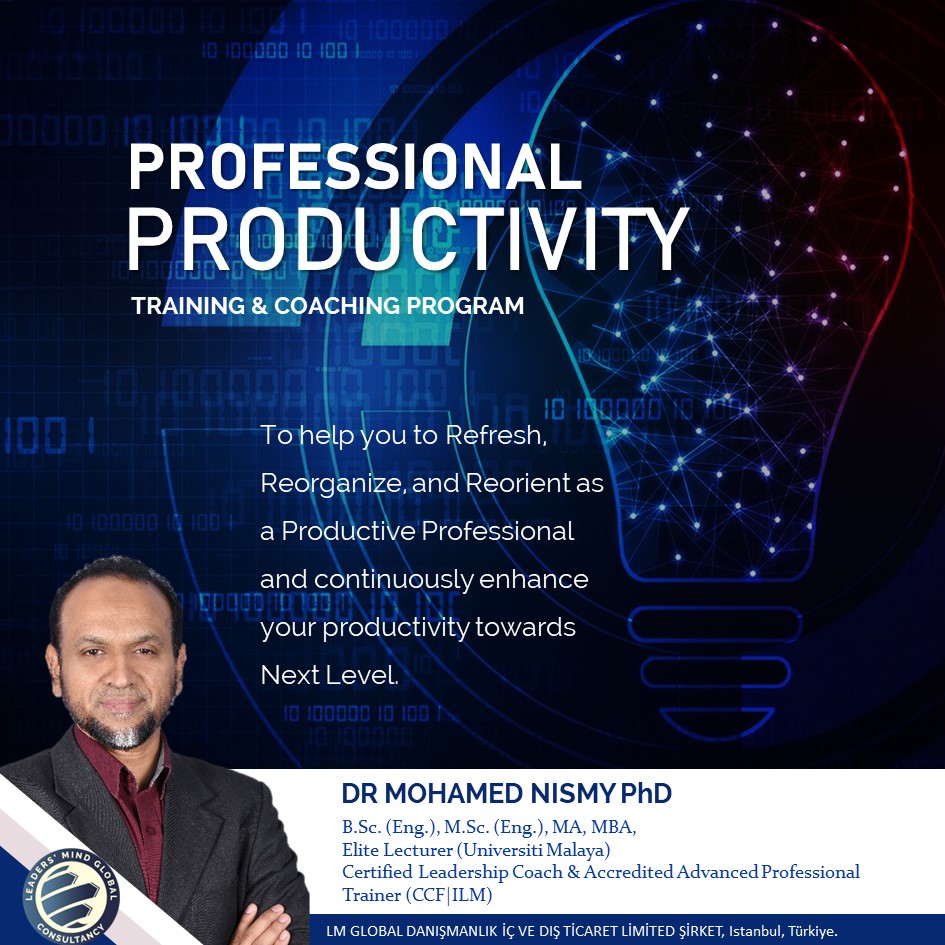 PROFESSIONAL PRODUCTIVITY TRAINING & COACHING
When you recruited your employees, you took all the measures to choose the best out of the lot. Once they were appointed, they were enthusiastic and willing to die for your business. Now, you are seeing that they are not performing well and are not meeting your expectations. However, you wish to see them as productive employees. You believe that the remuneration and facilities you provide to your people should enhance their productivity. It's not always true.
You must have witnessed that while some of your senior-level employees who paid well perform poorly, some of your minor staff are performing well. Successful Business Leaders used the right formula to have a productive team around them.
NOW!!!
+ What is the consequence of having poorly performing people around you?
+ How do they negatively impact your business?
+ How to make your people productive?
+ What is the formula to enhance the productivity of your people?
+ How to make sure that your decisions to recruit your people were not wrong?
Profession Productivity Training & Coaching is a 2 hrs program that is designed to help the participants to align themselves to the overall purpose of the business to perform with clarity, confidence and self-motivation. This program talks to the heart and minds of the participants to unleash their potential to enhance their productivity and productivity of your business.
If you are interested to arrange this program for your staff, team, or friends, please book a free Discovery session to have further information about the program and get answered your questions.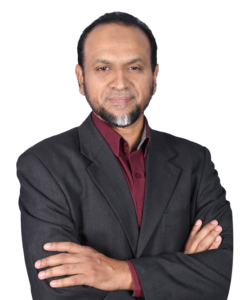 Dr Mohamed Nismy Rafiudeen is the CEO of Leaders' Mind Global Consultancy and has more than 20 years of experience as a Coach, Trainer & Consultant. He has shared his knowledge with thousands of people including Students, Teachers, Youths, Parents, and Professionals of numerous nationalities. Many businesses and community organizations have benefited from his expertise.
He is a Civil Engineer by profession, with over a decade of experience in the Oil & Gas industry in senior positions. In addition to B.Sc. And M.Sc. Degree in Engineering., he also holds MBA (UK) and MA (IOU). He has successfully completed his PhD in "Identification of Talents for Effective Human Resource Utilization" at the University of Malaya (UM). Currently, He is an Elite Lecturer at UM.
These multi-disciplinary qualifications, empower him to train and consult professionals and businesses of assorted backgrounds. His speciality is in the field of sustainable Human Resources Development. Furthermore, he is an expert in Strategic Planning, Business Continuity, Enterprise & Risk Management, Business Performance and Project Planning.
He has helped thousands of people through training and coaching programs. Many from different nationalities and different walks of life like students, teachers, youths, parents, and professionals have immensely benefitted from his expertise.
He has successfully coached people one-on-one to achieve their personal and professional goals which vary from leadership development & career enhancement to losing weight.
Speaker
Dr Mohamed Nismy Rafiudeen

Leadership Coach, Trainer & Consultant