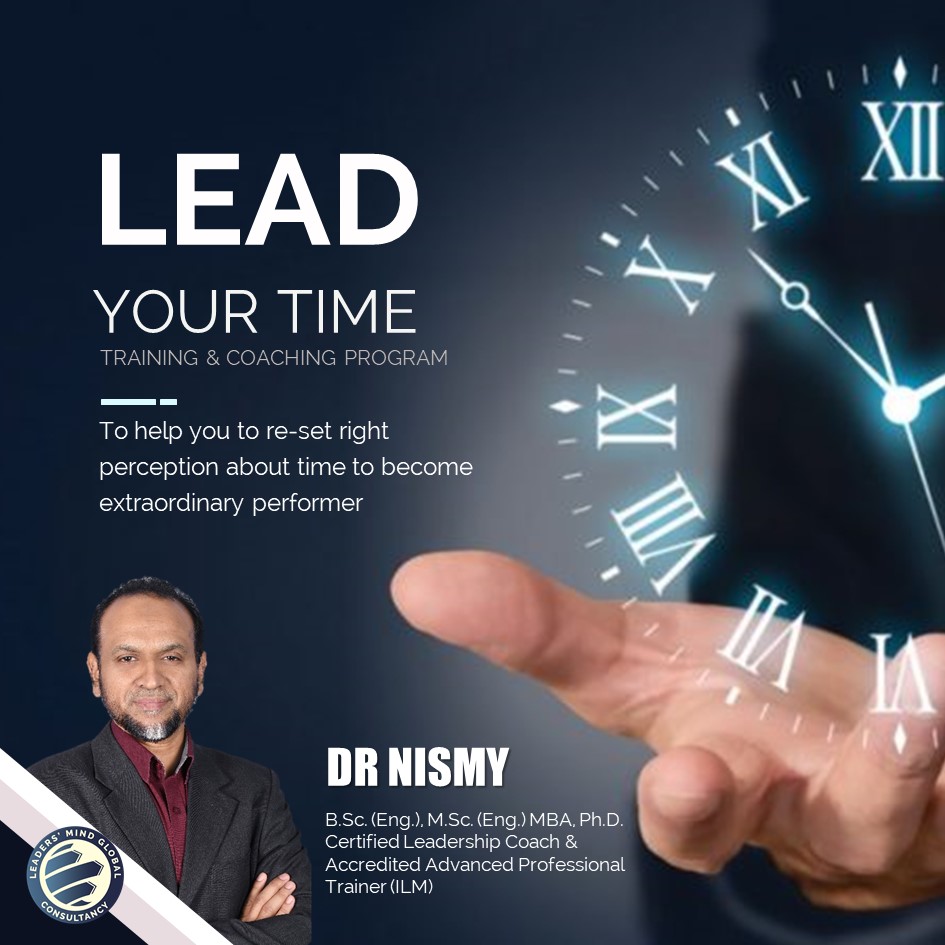 LEAD YOUR TIME TRAINING & COACHING
Time management is one of the popular topics. Everyone wishes to manage time effectively. 'Time' is an independent variable. Time moves at its own pace. While some people are highly productive, many others are not. Are you one of those some or many?
We are witnessing some personalities in human history who achieved more than their life span. They contributed to humanity immensely. They are the Time Leaders.
We can classify people into three groups: Time consumers; Time managers; and Time leaders. While Time consumers are struggling to cope-up with time, Time managers work with deadlines & schedules to minimize wastage of time. Those who try to manage their time will eventually integrate certain characteristics into their lifestyle.
As far as the Time leaders are concerned, they are not governed by deadlines and schedules. Instead, they are already excelling in those characteristics which are aspired by the people who work with deadlines and schedules. While Time managers are successful people, Time leaders are great people. They are driven by strategic goals.
Time leaders possess the necessary qualities to navigate during a crisis. They successfully convert the challenges into great opportunities and bring their institutions to the next level. Hence, Covid-19 has created a demand for Time leaders.
Time leaders visualize the complete task and focus on achieving them. They are more concerned about the quality of the work. They prioritize the work and assign resources, including adequate time to complete them. Because of their competency, confidence, commitment, and motivation to achieve what they want, they think and do what is required.
Are you a Time leader?
What are the unique characteristics of a Time leader?
How to become a Time leader?
Lead Your Time! Reorient your personal & professional life to make history.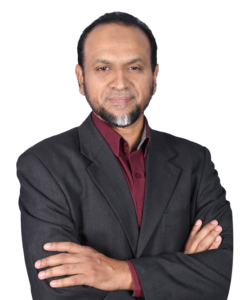 Dr Mohamed Nismy Rafiudeen is the CEO of Leaders' Mind Global Consultancy, has more than 20 years of experience as a Coach, Trainer & Consultant. He has shared his knowledge with thousands of people including Students, Teachers, Youths, Parents, and Professionals of numerous nationalities. Many businesses and community organizations have benefited from his expertise.
He holds multi-disciplinary qualifications, which empower him to train and consult professionals and businesses of assorted backgrounds. He is an Engineer by profession, with over a decade as a Senior position in The Oil & Gas industry.
He is experienced in Strategic Planning, Business Continuity, Enterprise & Risk Management, Business Performance and Project Planning.
In addition to B.Sc. and M.Sc. degrees in Engineering., he also holds MBA (UK), and MA (IOU). He has successfully completed his PhD in Talent Identification Methodology and is confident in his ability to help others.
Speaker
Dr Mohamed Nismy Rafiudeen

Leadership Coach, Trainer & Consultant