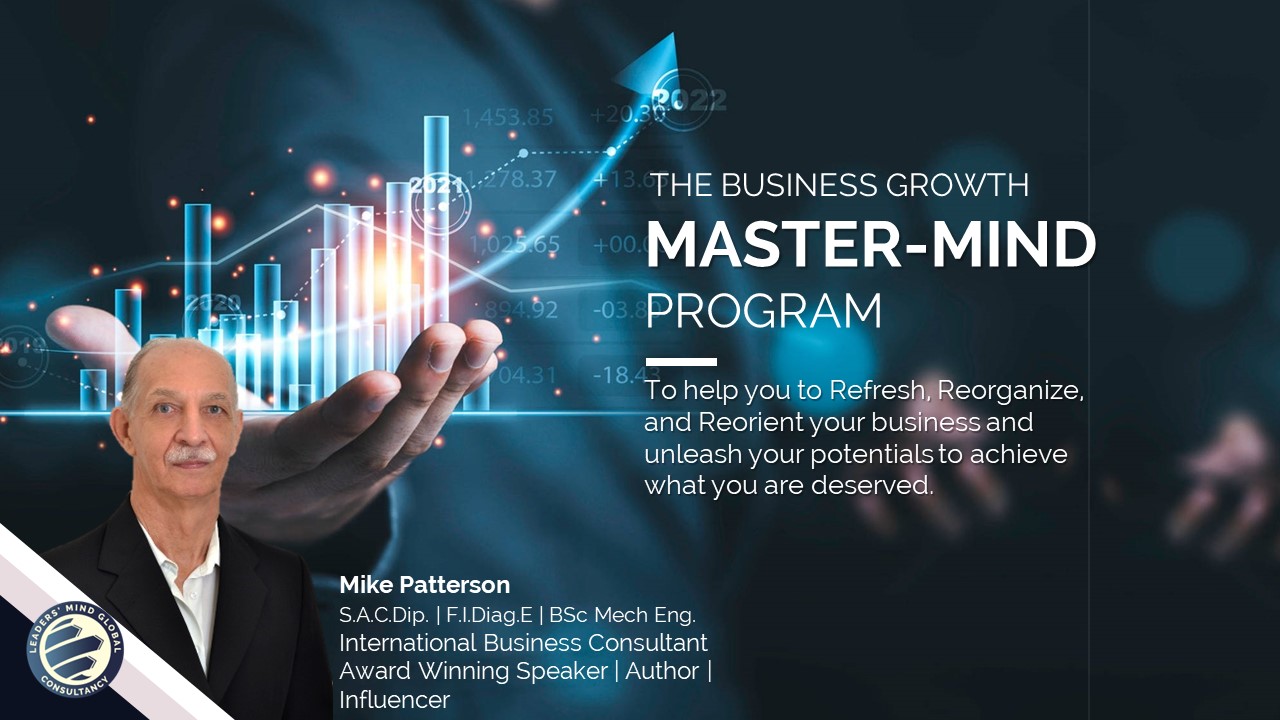 BUSINESS GROWTH MASTERMIND2
At The Business Growth Master-Mind Board, you'll discover and master the real keys to massive, sustainable business performance and profit improvement.
We will show you how to successfully navigate economic downturns and share with you proven, actionable, cash-flow-generating tactics and strategies that will help you boost your bottom line, right now.
The economic fallout we are experiencing in the wake of COVID-19 has created a crisis situation for families and businesses around the world.
While there is recently, no equal precedent for the economic impact caused by this pandemic, there are guideposts and patterns to the challenges that do have proven solutions and we want to help.
Find out what to do—right now—to make the most (not the least) out of everything this crisis has inflicted (or is about to) on either your job, your career or your business.
Find ways to get your stuck, stalled or suffocating business going and growing again.
See where massive opportunity exists within adversity.
See how to engineer lucrative joint ventures, strategic alliances, partnering deals—using other people's resources/relationships—to profit for your own company or do it for others.
The decisions you make now will either positively or negatively affect the outcome of your efforts. If you're committed to protecting yourself, your career, and your business, family and financial security, The Business Growth Master-Mind Board is for you.
It's pure world-class unconventional, ultra-innovative advice, instruction, guidance and unimaginably insightful perspectives — THAT VIRTUALLY NO ONE ELSE CAN PROVIDE.
Get actionable help for gaining the maximum advantage, preemptive positioning, optimum income & outcomes and vast strategic understanding now—well ahead of everyone else you'll need to compete against.
What everyone needs to realize is that the business world we re-enter will be more competitive, more ruthless, more aggressive, and more unforgiving unless you have better business weaponry to counteract it! Right now, these ultra-original, penetrating points of view can make ALL the critical difference in your financial fate and economic outcome.
PROGRAM DETAILS
The program will be delivered as below.
The next Business Growth Master Board will start on 2nd December and will be filled on a first come first served basis.
The program will be conducted in small elite, invitation-only groups. For each Growth Board, only 10 to 12 business owners/ decision makers can attend, and only one from each industry is allowed.
If someone wants to join and there is already an attendee in that industry, they will have to wait till we start another group, (assuming we will do so).
The Growth Board will meet twice a month (as agreed by the participants). Each session will be 3 to 4 hours (they begin at xx sharp and end precisely yy).
Each Board member will be required to sign an NDA not to disclose any business information gleaned from other Board members.
Investment for a session is USD 200/- per head. Payment should be made 14 days in advance to ensure the commitment of the participants. If any participant commits for six months, they will enjoy 30% off the base rate. (As this is a new board in this region, the above is an introductory price, for the next board, should we run one, the price will increase dramatically. We've operated successfully in UK & Europe for over 12 years,)
The sessions will be delivered online.
An orientation session will be delivered (FREE session) to present the overall strategy, share the prior experience, and understand the background of the participants, after registration.
FACILITATOR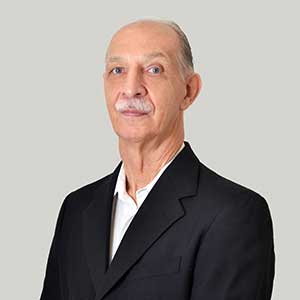 The Business Growth Master-Mind Board is led by, Mike Patterson (S.A.C.Dip. | F.I.Diag.E | BSc Mech  Eng. | Business Consultant | Award Winning Speaker | Author | Influencer) is recognized as a Successful Business Growth Strategist/ Revenue Performance Improvement & Business Growth Specialist.
Mike has worked with more than 50,000 individuals, in 1,500 businesses and corporations across the MENA Region, in 40+ industries and sub-industries, helping them Find, Identify and Implement Innovative and lucrative new income-generating activities leading to a doubling and redoubling of Revenues and Profitability.
He has worked with Construction | Transport | Utilities | Retail | Banking Insurance | Oil and gas | Telecommunications | Education | Police | Hospitality and many more.
With his unique combination of high-calibre, Hands-on expertise, combined with first-hand knowledge of business processes, he is able to offer combined strategic solutions that energize the leadership and promote organizational change.
His areas of expertise include Strategy and growth Development, Business and Marketing Operations, Business Planning, Advanced Customer Management, Corporate Communications, Marketing Operations, People Development, Planning and Performance Management, Productivity and Time Management, and Sales and Sales Strategy.