CREATING A FAST-CROWTH
BUSINESS PLAN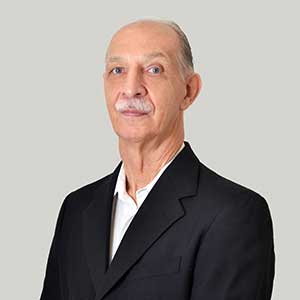 Mike Patterson
International Business Consultant
Mike is a Business Consultant | Award Winning Speaker | Author | Corporate Trainer & Influencer.
He is recognized as a successful Marketing Strategist & Revenue, Performance Improvement & Business Growth Specialist.
1). Define your target niche
2). Create your compelling proposition for your customers in your chosen niche
3). Decide your key,1-to-2-year company goal
4). Identify your 3 key Fast Growth Projects to achieve your goal
A. The Fast Growth Projects for you to create clearer company direction and stronger commitment
1. Identify and remove your strategic barriers 2. Create your compelling company purpose and guiding principles 3. Decide your motivating company goals 4. Define your strategy map for FastGrowth 5. Build your positive, powerful belief about your goals and strategy 6. Develop your strategic and inspiring leadership 7. Involve your people in your goals and strategy 8. Organise your company for FastGrowth 9. Recruit the right people for your team 10. Clarify your team's roles 11. Build your balanced, effective team 12. Build your engaged and empowered teams
B. The Fast Growth Projects for you to gain and retain more profitable customers
1. Plan how to increase your profitable sales 2. Sharpen your market focus 3. Develop successful new products & services 4. Significantly increase your brand value 5. Generate & filter in high probability customers 6. Gain your ideal customers 7. Achieve your optimal selling prices 8. Manage relationships with your customers 9. Increase your lifetime value customers 10. Gain your valuable referrals 11. Achieve additional, profitable revenues 12. Substantially increase your online sales
C. The Fast Growth Projects for you to increase your profit and enhance your market value
1. Plan how to increase your operating profit 2. Achieve a lower breakeven 3. Develop your business model for FastGrowth 4. Streamline your business processes 5. Keep your business performance and growth on track 6. Raise the finance for your FastGrowth 7. Plan your desired market value 8. Successfully implement key projects 9. Build, protect and exploit your intellectual property 10. Create successful strategic alliances 11. Get your products and services into a big market 12. Groom your business for a high-value sale
5). Evaluate the benefits to you of your plan
Over the next 12 months, when you successfully implement your FastGrowth Business Plan, specifically what business results will you achieve?
How will these results increase your:-
Annual sales
% Operating profit (Operating profit is the profit from operations before interest and tax)
What will be the likely benefits of these achievements and results to:-
To you personally
To your company
6). Decide your next actions
Your next actions By whom? By when? (latest)
To refine your FastGrowth Business Plan, what are your immediate next actions?
1. 
2.
To successfully implement your first key FastGrowth Project, what are your next actions?
3. 
4.